Corporate Leadership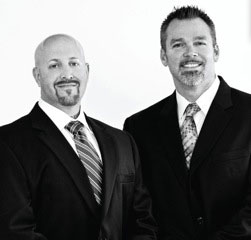 The principals of Naples Security Solutions bring more than four decades of experience honed in some of the world's most challenging security environments. Our team has protected sitting and former U.S. Presidents and their families, and run Naval Intelligence operations in Afghanistan, Iraq and Bosnia. We have helped coordinate large-scale protective details and implemented security counter measures for National Special Security Events that have included the Presidential Inauguration, Republican & Democratic National Conventions, and the Super Bowl.
Our experts are trained to protect in any contingency, providing meticulous planning and cutting-edge investigative capabilities that will ensure the safety of executives, the flawless execution of planned events, and the quick resolution of any security threats encountered along the way.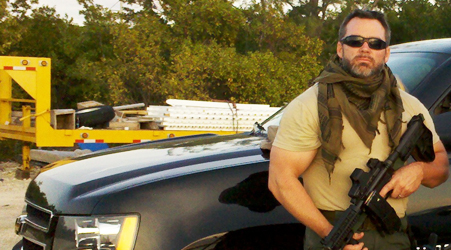 Chris Knott
Chris leads corporate & special event security divisions, and domestic, matrimonial & child custody security and investigative services, offering consultations and assistance with investigations, event security planning, and protection.
Prior to entering the corporate world, Chris spent almost a decade as a Naval intelligence officer serving in combat missions in Bosnia, Iraq and Afghanistan and quickly rose to the rank of First Class Petty Officer (E-6). During that time, he supported multiple Navy SEAL teams and held the highest national security clearance, earned five Navy and Marine Corps Achievement Medals and 28 Letters of Commendation.
Chris brings a wide array of civilian experience in the field to the job. A certified law enforcement officer in the state of Florida, Chris' postings have included dignitary protection, SWAT team operator and SWAT competition team member. He directed risk mitigation and security countermeasures planning for private and corporate venues affiliated with the Republican National Convention in Tampa Florida. For the past 7 years, he has provided physical security and client-specific security consulting services for a diverse clientele in the Naples, FL area, ranging from executive protection services to the coordination of security efforts for large scale public and private events.
Chris graduated with honors (cum laude) from Fort Hays University with a Bachelor of Arts degree in Justice Studies. Chris has also been educated and trained in an array of firearms and less lethal devices, defensive tactics, control techniques and compliance strategies. Chris consistently scored above average on agency evaluations, and received high praises and accolades from supervisors and peers. During his tenure, Chris was awarded his agency's highest Life Saving Medal; the Phoenix Award as a result of reviving a subject who was clinically dead.
He has extensive law enforcement training and certifications including:
Certified law enforcement officer
Critical Incident Management
Instructor Certification
Basic SWAT Operator
Dignitary Protection
Evasive and Protective Driving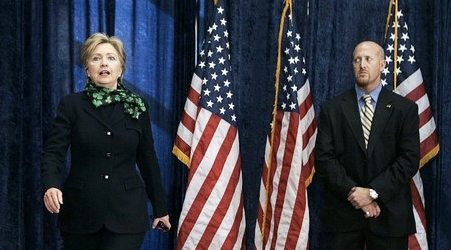 Michael Perl
Michael directs executive security consulting and protection services, oversees corporate and criminal investigations, and heads our data forensic services team.
Over the course of more than a decade in the U.S. Secret Service, Michael has planned and executed security operations in more than 25 countries, identifying and mitigating threats and vulnerabilities to sitting and former Presidents of the United States. Michael's experience also includes advance work and protective services for presidential and vice presidential families in both domestic and international locales, security efforts for high profile events such as the Presidential Inauguration, Republican & Democratic National Conventions, State of the Union Address, G-8 & G-20 summits, the National Nuclear Summit, the United Nations General Assembly Sessions, and the Super Bowl. Michael provided physical protection and conducted protective advance work both domestically and internationally, often in hostile environments such as the Middle East and South America. Michael served with the U.S. Secret Service Special Operations Division and was assigned to the elite Hazardous Agent Mitigation and Medical Extrication and Rescue Team (HAMMER). In this role, Michael provided extrication and rescue capabilities as well as emergency medical and chemical, biological and radiological decontamination and treatment support to the President of the United States.
Michael began his protection career with former President Clinton. Headquartered in Chappaqua, NY, Michael served on the lifetime detail assigned to the former President and his family. He conducted protective advances both domestically and internationally and was a member of former President and First Lady Clinton's close protection team.
Other postings have included the Fort Myers, FL office, coordinating security arrangements throughout the Southwest Florida area, and serving as the region's chief Federal computer forensic and electronic data examiner; a position in the Secret Service's electronic crimes Special Agent program. Michael conducted forensic examinations/evaluations of electronically stored data for U.S. Secret Service investigations as well as other federal, state, and local law enforcement organizations. Michael founded the SW Florida electronic crimes working group and was a member of the SW Florida financial fraud strike force.
As a former member of the Secret Service's Northeast-based electronic & financial crimes squad, Michael gained intensive criminal investigative experience, launching and leading multiple criminal investigations of multi-district and transnational organized criminal groups, often utilizing new and emerging technologies. He coordinated U.S. Secret Service and multi-agency joint investigations, undercover operations, surveillance, and prepared and executed search and arrest warrants and drafted arrest affidavits.
Michael proudly served in the U.S. Army as a paratrooper in the 82nd Airborne Division. As an intelligence analyst, he supervised, coordinated, and participated in collection management, analysis, processing, and dissemination of combat, strategic and tactical military intelligence.
Michael has a Bachelor of Arts degree in Psychology with a minor in Business from Penn State University.
He has extensive law enforcement training and certifications including:
Special Agent (retired) U. S. Secret Service
Certified law enforcement officer
Department of Homeland Security Certified Computer Forensic Examiner
Nationally Registered Emergency Medical Technician
Proficient with a wide array of firearms
Trained in various forms of defensive and control tactics
U.S. Secret Service Physical Fitness Coordinator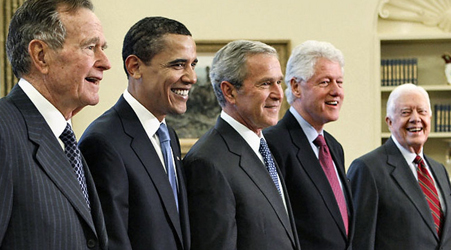 © 2021 Naples Security Solutions. Naples, Florida.